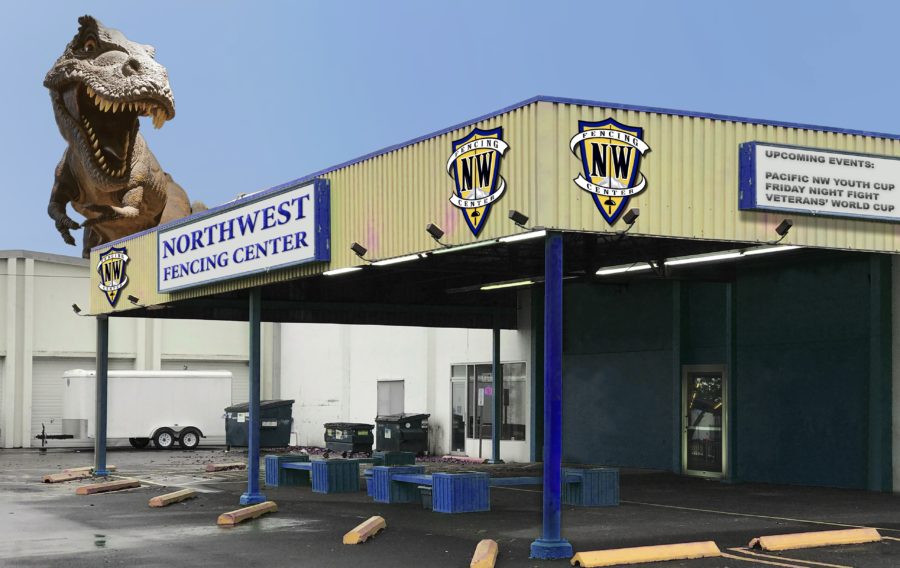 2018 Annual Meeting: Business and Fun
Over 130 attended the Annual Meeting on May 18th where we conducted club business and celebrated our 17 senior class fencers.
Thank you to new board members Philip Barbar, Ruth Berkowitz, Sam Larsen, and Sherry Shao who will join Dick King, Dan Krogh, Bob Marx, Ajnya Pai, Michael Pickering, Laurie Shertz, and Charlene Welch as the 2018-2019 Board of Directors.
We thank our outgoing board members for their service: Aaron Hambleton, Suzanne Marx, Andre Strugar, Mike Wise, and Youth Representatives Aryana Abtin and Rosie Parker.  
---
NWFC Expansion: It's Taking Shape!
Phase I of the NWFC Next Expansion is right around the corner. Key points are below. If you have any questions, please contact Larry Crepeaux, NWFC Executive Director.
The billiard space is being vacated this month.

Between June 1st and August 1st, contractors will demo and create a "vanilla shell", then flooring and strip work in August.

NWFC is closed in August and members will not be charged tuition. All members are invited to donate to the August Bridge by donating all or part of their August tuition to NWFC. The goals are $20,000 and 100% participation from the membership regardless of amount donated.
NWFC is embarking on a Capital Campaign to fund the expansion. There are many ways to give at all levels. Please see Larry Crepeaux, Ajnya Pai, or Charlene Welch with your ideas and questions.