Youth Classes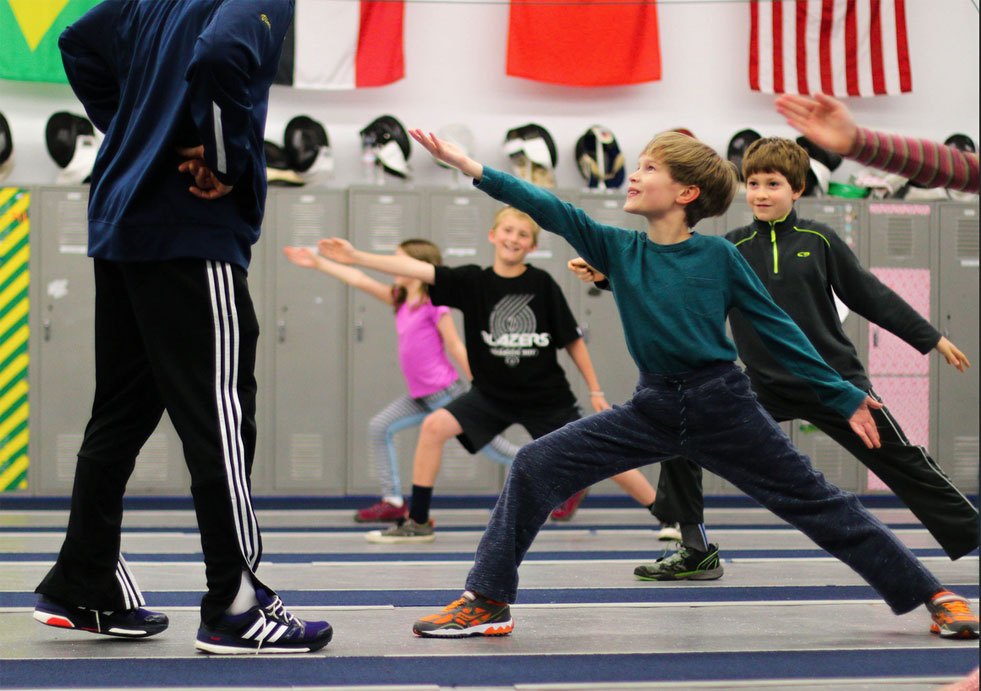 MINI FENCERS (Ages 4-6)
Introduction to fencing and PE for young kids. The class will include many developmental exercises aimed toward coordination agility, and reaction. The class will also include fencing instruction with appropriate gear and rules adjusted for the younger age.
Wed 3:00-3:45 & Sat 9:30-10:15
$70/month = one class a week
$120/month = two classes a week
HOMESCHOOL (Ages 7-12)
Basic fencing skills for kids with physical education and social game time.
Mondays 10:30-12:30pm
$90/month = one class a week
INTRO TO YOUTH ONE
Tues 4:15-5pm or Sat 10:15-11am
Prerequisite for all new fencers ages 7-13.
Includes the basics of fencing technique and parents are encouraged to follow along. No reservation or equipment needed – just wear a t-shirt, athletic pants, shoes and bring a water bottle. This begins your complimentary trial week and online registration is required to continue your trial week.
YOUTH ONE (Ages 7-13)
Beginning fencing classes include warm up games, skill development, coordination, and agility development.
Tue/Thu 5-6pm. Wed 4-5pm, Sat 11-12pm
$90/month = one class a week
$140/month = two classes a week
YOUTH TWO
Completion of Youth 1 and coach recommendation needed to move into Youth 2.
For fencers to further develop their skills in organized bouting and drills.
Mon/Tues/Wed/Thu/Fri 5-6:30pm
$140/month = one class a week
$200/month = two classes a week
$240/month = three classes a week
YOUTH TWO WITH LESSONS
$390/month = three classes and one private lesson per week (requires an Term Commitment)