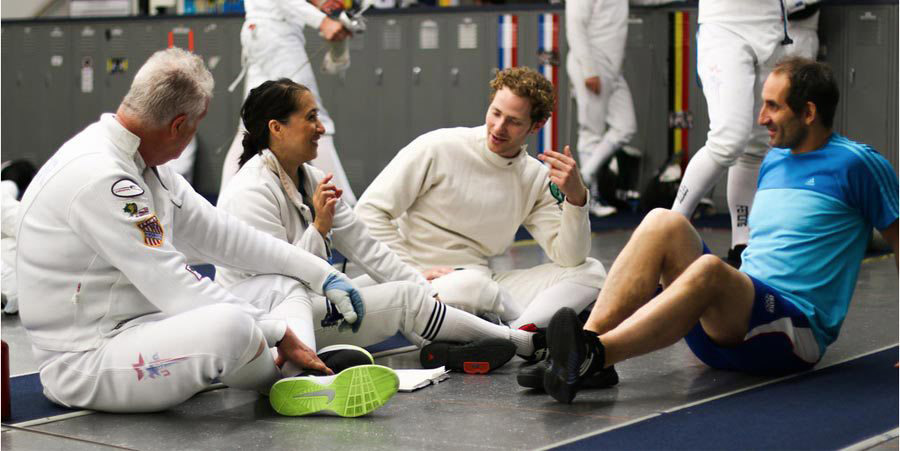 Adult Intro To Fencing: Ages 14+
It is never too late to start fencing! The coach will go over the basics of fencing technique and all equipment is provided for new students. No reservation needed – just wear comfy clothes and bring a water bottle.
Evening Epee
Beginning and recreational epee fencing skill instruction for adults and teens.
Tuesdays (Adults & Teens) 7:30-8:30pm Wednesdays (Teens) 7:30-8:30pm Thursdays (Adults) 7:30-8:30pm

$95/month = one class a week
$145/month = two classes per week
CORE = COmpetitive + REcreation
Perfect for recreational fencers and those prepping for local or national competitions. More advanced skills for adult/teen fencers focusing on technical skills, individual instruction, and bouting with the Comp program.
Completion of Youth Level 2, Evening Epee class and/or coach recommendation.
Tue/Wed/Thu 6:30-8:30pm

$195/month = one class per week
$245/month = two classes per week
$295/month = three classes per week