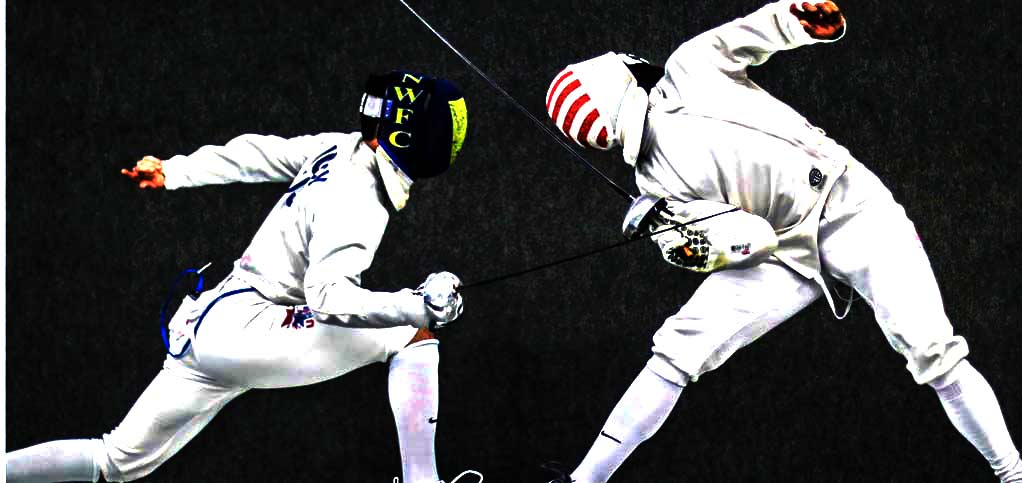 Ages 14+
Requires coach invitation and Term Commitment
Our most advanced class for fencers competing at a National or International level is the Competitive Class.
Mon/Tues/Wed/Thu/Fri 6:30-8:30pm
$495/month = unlimited classes, one private lesson per week, two camps, Friday Night Fights & special trainings (requires a Term Commitment)
TERM COMMITMENTS: Youth Two with Lessons & Competitive
These programs are central in our efforts to produce competitive fencers for the local, national, and world stages. These two programs require much time, training, resources and permanent private lesson slots. In return, we need some commitments from the fencer and their families prior to joining:
*Eleven-month commitment for class tuition. This allows for each family to make sure to take a break month during the season but allows the center to maintain its commitments year-round.
*All fencers in these programs are expected to fully participate in classes, tournaments, special trainings, camps and activities.
*All fencers invited to these programs are expected to adhere to our Code of Conduct, be a stellar representative of our club when travelling and a mentor to youth fencers.
*To receive the benefits of these programs, (discounted private lessons/camp discounts, etc.) the fencer must be enrolled and paid for the specific month the discounts are given.
*Medical situations: If a fencer is injured and miss out for a minimum of 60 days, they can request a waiver of monthly payment. This long-term absence would require formal written directive by a qualified medical person stating the injury and that the recuperation process would be at least 60 days. If a Medical waiver is granted, during the period in which no monthly payment is made, no discounts for lessons or camps will be given. Medical Exceptions will require documentation and approval by the Executive Director.
*Any early withdrawal from this program prior to the end of the season will require any balance due paid prior to joining a new class.