Ages 9+
This ongoing class introduces a system of lightsaber combat created by fencing master and fight choreographer Vince Camillo. In this 1.5 hour class you will learn basic and advanced lightsaber spins, strikes, blocks, and evasions.
You will create dramatic lightsaber fights with one (or more!) enemies using group and partnered exercises. This class appeals to lightsaber nerds and to those looking for a fun, creative workout. 
Lightsabers provided. Wear athletic clothing and bring a water bottle.
Cost is $100/month  
Fridays 6:30-8:00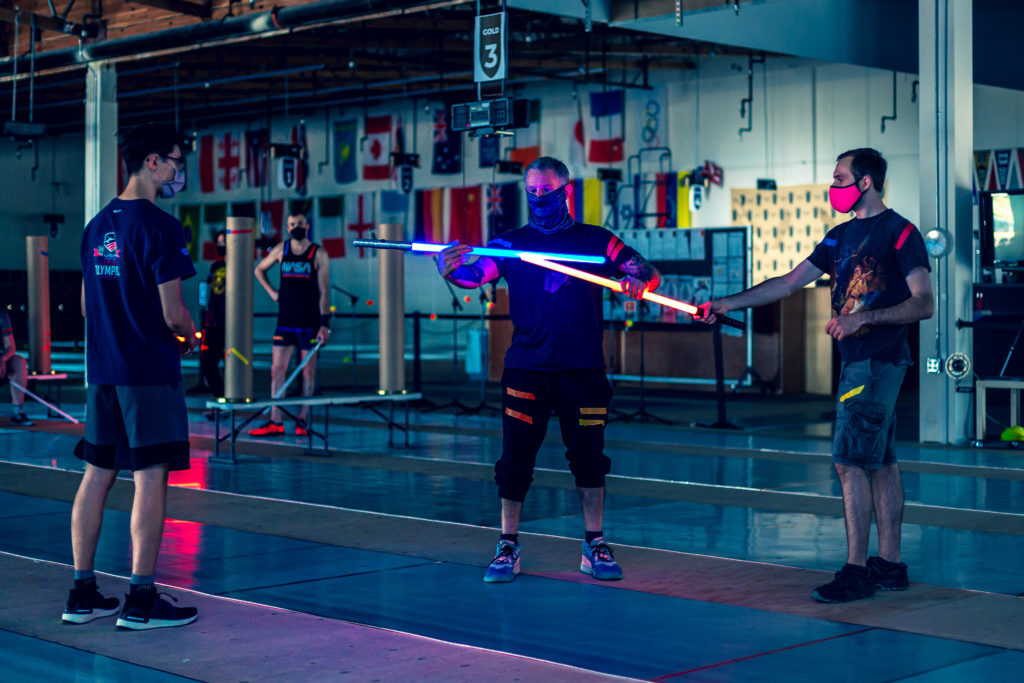 Attention to detail! Coach Vince gives a helping hand to two Jedi-in-training.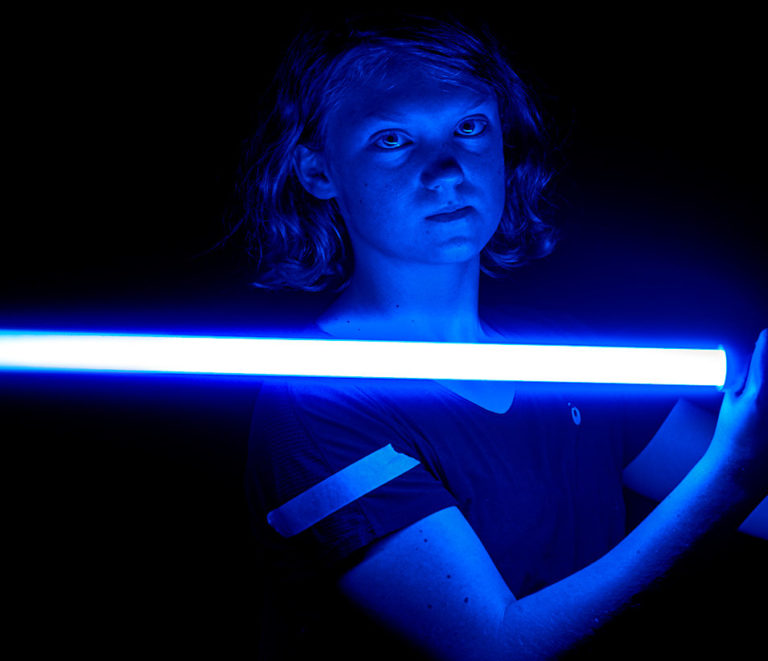 Padawan stays balanced with the light side. A blue lightsaber serves as mood lighting in a photo opp.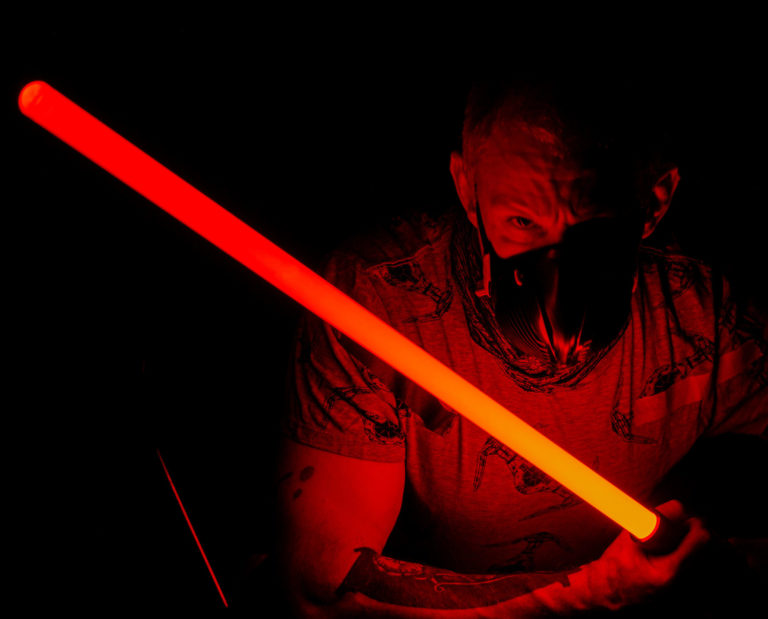 Coach Vince embraces the power of the Dark Side. Photo shoot fun with a red lightsaber adding a dark side touch.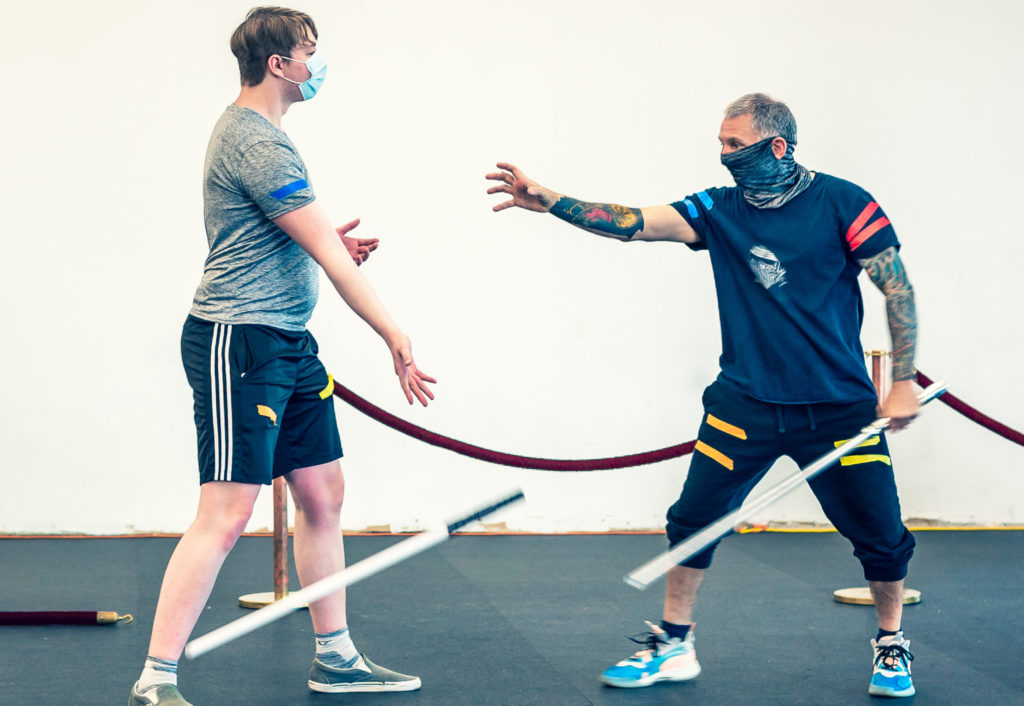 Coach Vince demonstrates a force choke. Poor Coach Daniel! Sometimes your best isn't good enough when working with a Dark Side Coach!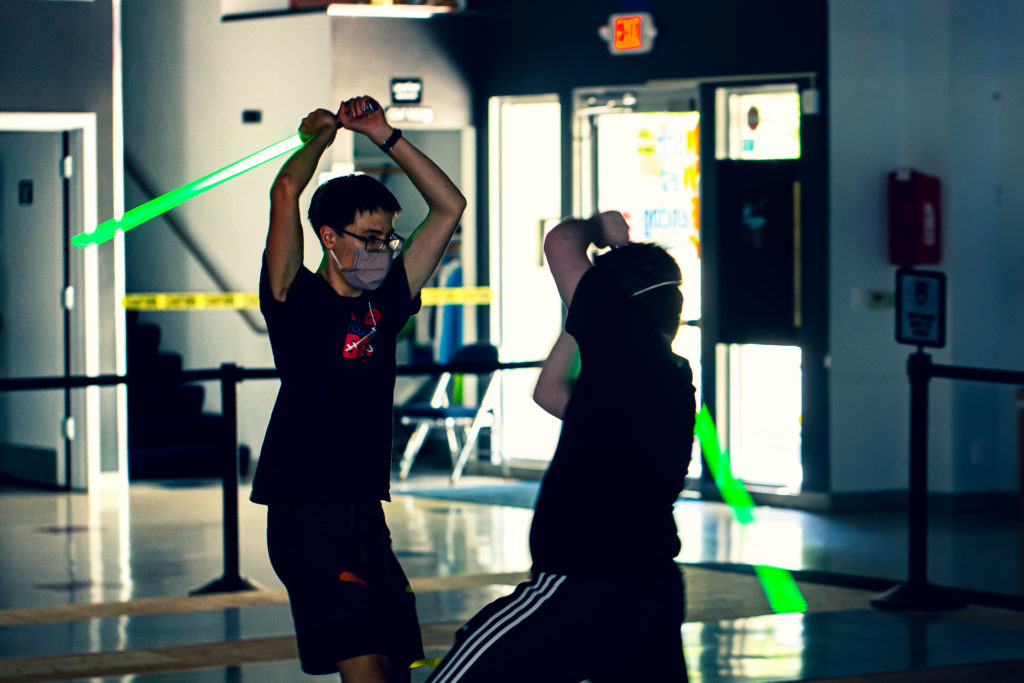 Light Side vs Light Side! Two green lightsabers practicing the choreography of a civil war reenactment–Star Wars version!